Good Mileage for a Used Car
Good Mileage for a Used Car in San Diego
What is good mileage for a used car?
Hey San Diego, if you're in the market for a used car, you may be wondering what is considered good mileage for a used car. A few things to consider: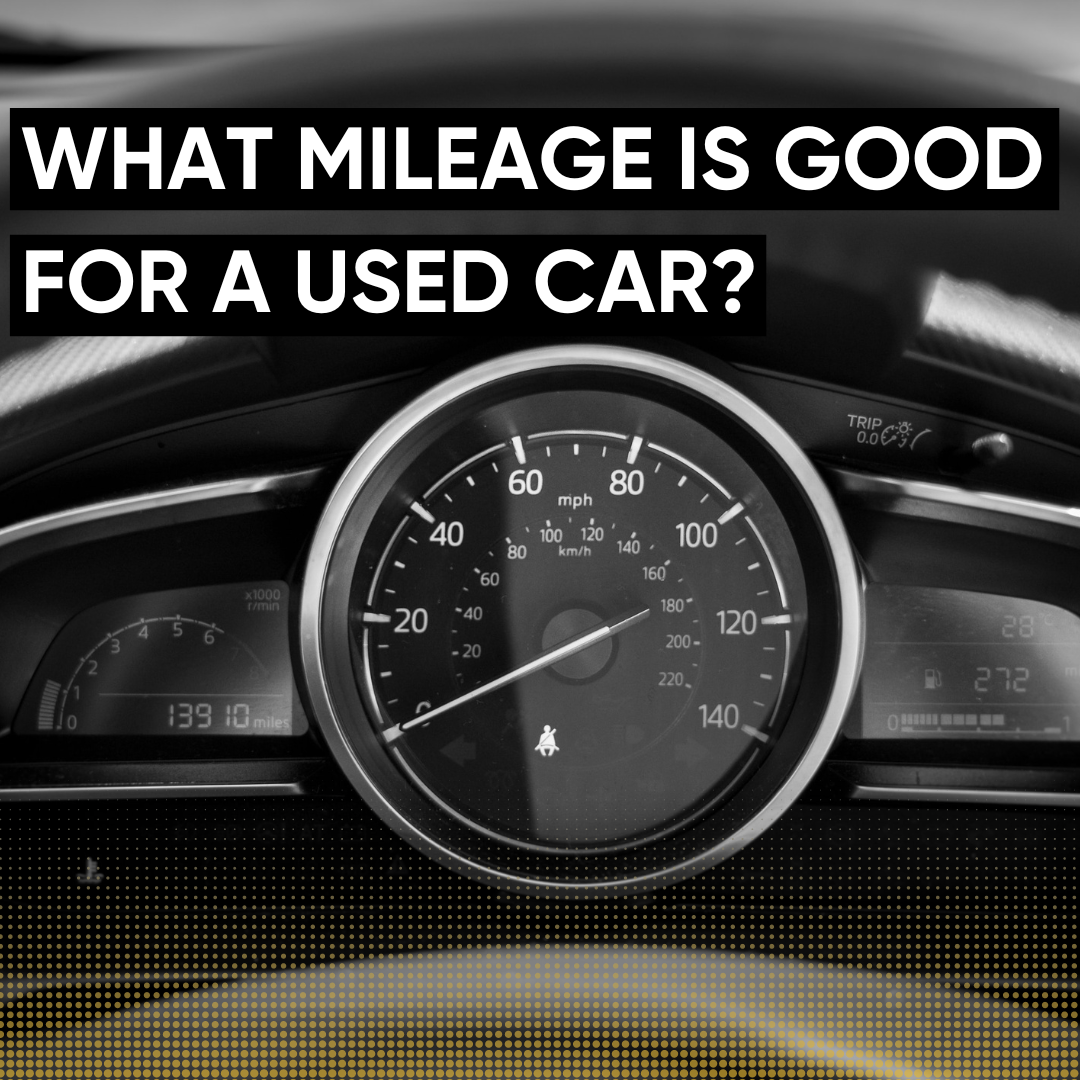 Age

Make and model

Average Lifespan

Condition and Maintenance History
Up front, let's bust a myth: high mileage, let's say more than 100,000 miles, on a used car doesn't mean the car is worthless. True, the more miles, the less a car is worth because it's nearer to the end of its life. Unless the car is a classic or rare, and you're a collector of some sorts, and anyway you're probably not that. 😎
Frankly, don't be scared of high mileage. Our inventory is full of quality high mileage used cars.
Frequently, used cars with 150 or 200,000 miles or more are sold and serve their owners well. Why? Because those cars were built to last and were well cared for.
Unlike the classic cars of two generations ago that hit the scrap heaps after reaching 100,000 miles, maintained modern cars routinely hit 250,000 miles.
A Wall Street Journal study in 2021 reported that the average age of vehicles in the U.S. was 12.1 years.
Age of the Car
Let's talk about age. It's uncomfortable for many of us, I mean our own age, and a car's age doesn't have to be. However, the difference between a 5-year-old car and an 8-year-old car can be vast.
A rule of thumb used by the industry is 10,000-15,000 miles per year. So if you're looking at a 2010 Honda Odyssey, expect 150,000+ miles. A 2017 Chevrolet Silverado? 80,000 miles. A 2000 Toyota Corolla would likely have over 270,000 miles. But those Toyota's eat pavement, let me tell you. 🚗
Anything less than that average is gold for miles in relation to age. Expect older cars to have more wear and tear on their parts, regardless of how well they were maintained. That's just life.
Anything higher than that average will diminish the car's value, anything under will increase it.
Make and Model
Some makes and models last longer. We have the data. Honda and Toyota models are known for their reliability and can go hundreds of thousands of miles with proper maintenance. Lexus and Acura are up there too, as well as Nissan.
Read more about the best used cars for you San Diegans here.
iSeeCars.com conducted a study of over 260 million cars sold in the last ten years in order to reveal good mileage for a used car and potential lifespans.
The top five cars were:
Toyota Sequoia (potential lifespan: 296,509)

Toyota Land Cruiser (potential lifespan: 280,236)

Chevrolet Suburban (potential lifespan 265,732)

Toyota Tundra (potential lifespan: 256,022)

GMC Yukon XL (potential lifespan: 252,360)
The study states, "Vehicle lifespans continue to grow, with more than 20 cars now having a 20 percent or better chance of lasting at least a quarter million miles."
Remember that cars are better than they used to be, and buying a car already at 100,000 miles with a good service history may be just what you need, especially when you're on a budget!
Condition and Maintenance History
The answer to what is good mileage for a used car also depends on maintenance history. If a 2004 Toyota Camry with 130,000 miles on it was not well maintained, then its lifespan has been shrunk and its value significantly reduced.
On the other side, a car blessed with regular maintenance, including oil changes and tire rotations, brakes, air filters, battery, power steering, belts and hoses may be in better condition even with higher mileage than a car that has been neglected.
So, How Much Mileage is Good for a Used Car?
It depends. Of course it does. Everything "depends" when it comes to cars.
200,000, even 300,000 miles is very possible nowadays with careful maintenance. Contrast that with low mileage cars that haven't been driven in months!
In a way, you can look past the mileage and go to the other factors listed here: age, make, model, and most importantly, condition.
Look for a used car that was well cared for, driven on more open roads rather than lots of city bumps, stops, and idling (harder in San Diego we know), and has fewer than average miles per year. That's a bigger return on investment.
Start bidding on a great used car today!
Conclusion
You ever hear of Gordon Ivy, the man who put over 3 million miles on his Volvo P1800?
Perhaps your used car won't get there, but it can serve you for 10,000 miles or more every year when you care for it. And the average miles per year is there for a reason. Most of us don't drive more than that annually.
Find the sweet spot; lower than average mileage for a car older than 13 years, great condition, and made by a top-rated manufacturer. That's good mileage for a used car in a nutshell. 👍