Best Used Cars in San Diego
Best Used Cars in San Diego

: Your Affordable Auto Guide!
Is There a Consensus on the

Best Used Car

?
The check engine light just turned on. The car won't start. There is a weird smell. What's that sound? Perhaps these are all too familiar to you. Perhaps it's time to buy your next car.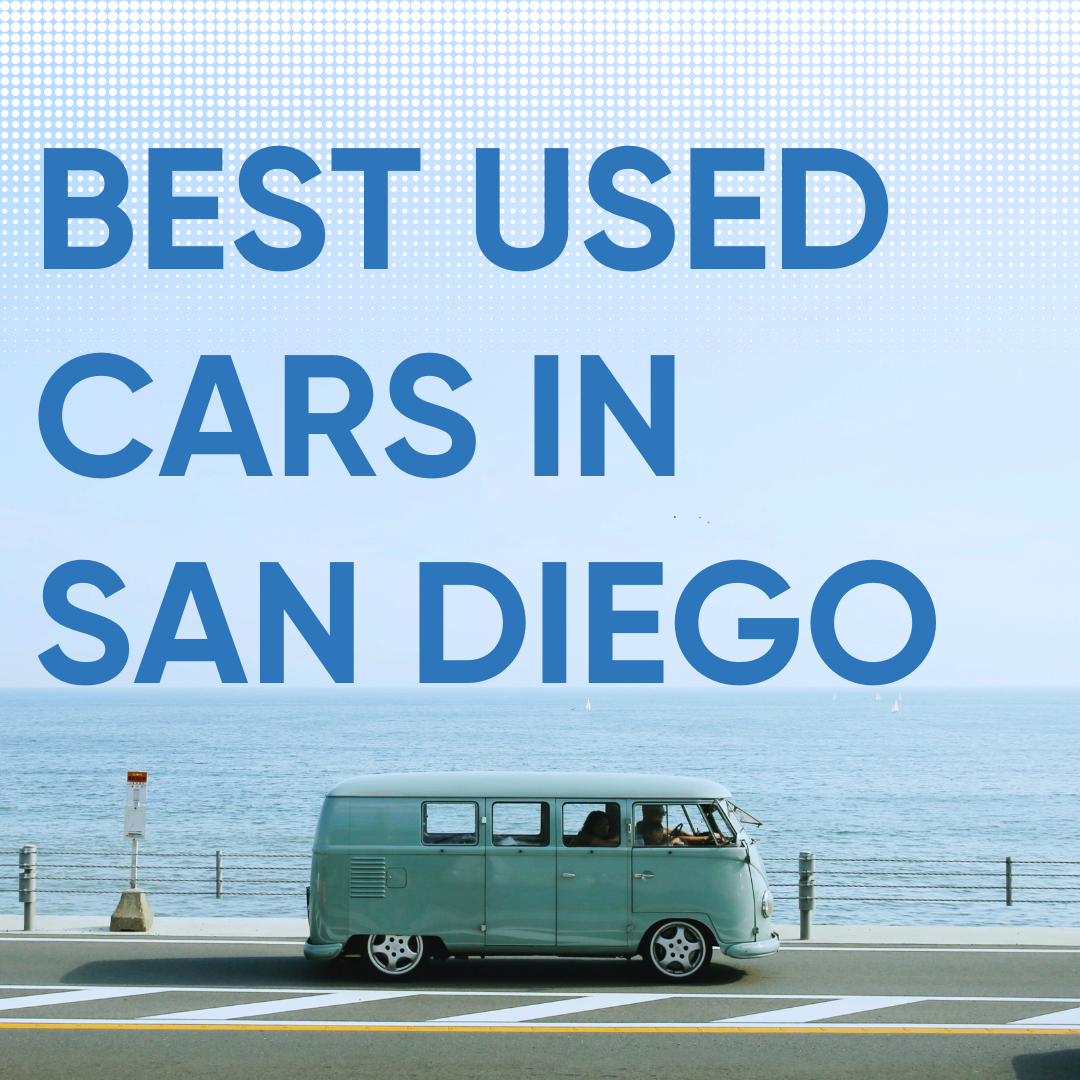 Buying a new car is a challenge for many of us. How many of us spend hours reading articles like this one, talking to friends, family, even mechanics, and Googling "best used cars."
If you're on a budget, you're likely looking for reliability. Simply put, a car that takes you from point A to point B without investing thousands of dollars in maintenance.
There isn't one consensus for the best used car. It depends on your need and your wallet. But for under $5,000 there are solid options, especially if you're willing to spend on older cars.
There are definitely car brands that more reliable than others.
We at Express Auto Auction think that a great used car has to meet these criteria:
Reliable (it doesn't break down every 1000 miles)

Well-reviewed (while not 100% guaranteed, it's a good sign if a used car ranks high on different lists)

Cost-effective (it doesn't guzzle gas or oil)

Simple (not a lot of custom parts and gadgets that might break)

Affordable (a used car shouldn't be as expensive as a new one!)
Best Used Cars According to the Experts
There are great resources out there that provide information about different cars, including their specifications, features, performance, and reviews from experts and owners.
These helpful websites are designed to help car buyers make informed decisions when purchasing a used car. Express Auto Auction often has these high-rated cars available for bidding every week.
Kelley Blue Book - Best Used Cars
Kelley Blue book has done the research and lists out the best used cars by categories like compact, midsize, SUV and price.
U.S. News - Best Used Cars for 2023
U.S. News ranks the best used cars for every budget. Breaks it all out by size, type and even year.
Car and Driver - Used Car Buying Guide
The iconic Car and Driver provides their recommendations on the most reliable models out there and gives advice on buying a used car.
Trusted Choice - Cheapest Cars to Maintain
Technicians, people who see cars getting fixed day in and day out, weighed in to put together this list of the eight cheapest cars to maintain.
Does this align with our auction data of what people are buying, though?
Express Auto Auction has lots of these well-reviewed cars for auction! Check out our inventory!
The Most Popular Cars in San Diego
San Diegans don't differ from the rest of the country much in terms of popular cars.
There is a beach culture out here, and lots of options for weekend warriors, including the surf, but also mountains in one direction and deserts in another.
At Express Auto Auction we have some of the most popular cars in our inventory. Our most sold cars by make are Toyotas, Hondas, and Fords.
Browse Express Auto Auction Toyota Inventory
Browse Express Auto Auction Honda Inventory
Browse Express Auto Auction Ford Inventory
In San Diego, we see a lot of Honda being sold. That aligns with broader sales post pandemic of used Hondas, Toyotas, and Volkswagens.
A popular search we also see are cars under $5,000.
What Should You Expect From Used Cars?
For some of the best used cars, including Toyota, Honda, and Ford, expect, with regular oil changes, and safe driving, to hit mileages upwards of 200,000 or more.
Know that certain cars, like Mercedes, Audi, and BMW, are a lot more work to maintain. If one of those shows up at auction, it is usually older or has a problem.
It's a good idea to have an inspection on a car before you buy. At Express Auto Auction we often see customers bring along mechanics or have a list of specific items they know to check as they kick the tires.
Take a look at the Express Auto Auction calendar.
How to Choose a Car

?
You've decided you want to buy a used car, but how do you choose? A neighbor has a Nissan that's worked great for years. Your dad swears by his Lexus. Your friend loves his Ford.
Think about what your car will be used for most. What's the terrain, how many times are you starting and stopping the engine. Are you an Uber driver or do you work from home? How much space do you need and how far are you driving every week. Do you prefer luxury or simple functionality? Maybe you're wondering about the most fuel efficient cars.
Express Auto Auction has a number of these well-rated used cars in upcoming auctions, like Toyota, Honda, and Ford.
Why

Buy Cars from an Auction

?
If you're searching for used cars near you, have you considered an auto auction? You might be asking yourself, aren't auctions for broken-down cars that are only good for parts?
Not at all, Express Auto Auction in San Diego is a great choice for your next used car.
We usually get more for your trade in than Carmax. And our customer service is superior to Carvana.
Don't worry about buying a car from our auction. Check us out.
Did you know we partner with CARS, an official partner to over 8,000 charities nationwide! When you bid on and buy a car at Express Auto Auction a portion of the sale goes to charity! Check it out! (https://careasy.org/choose-a-nonprofit/state/california)
Check out our Upcoming Auto Auctions in San Diego and sign up to bid at https://expressautoauction.net/