Why Buy Used Cars in San Diego?
Why Buy Used Cars in San Diego?
Let's take a pit stop! Why even consider buying a used car? It's that 'ol new vs. used car argument.
Here's a list of 10 reasons we at Express Auto Auction think you should buy used. Plus 1 emotional reason. 🙂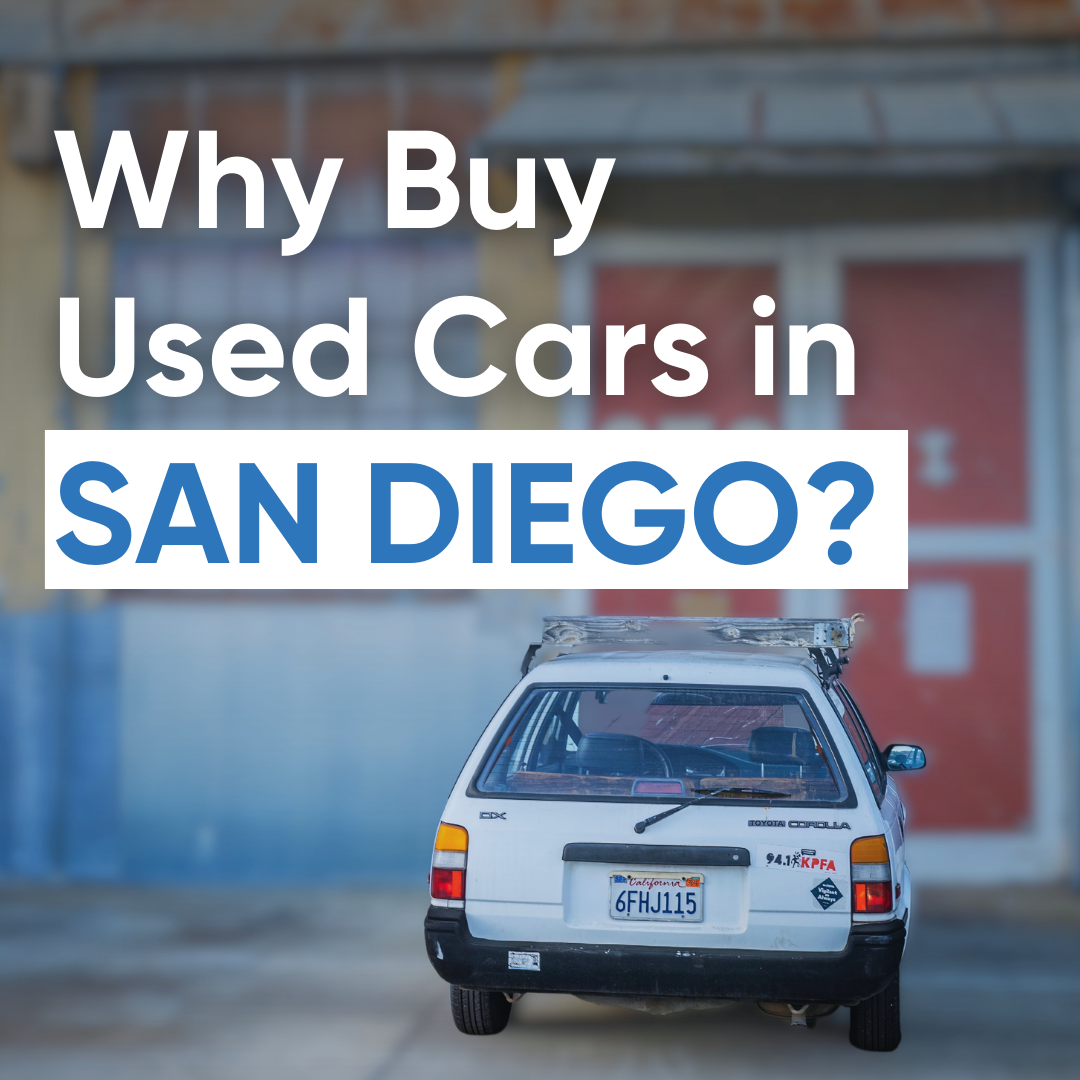 1. Lower cost
This one is probably obvious. Used cars generally cost less than new ones. Simply put, you can save a significant amount of money choosing used, even with repairs.
2. Depreciation
A new car loses a significant portion of its value as it leaves the lot. With a used car, that depreciation has already occurred, so you won't lose as much money over time.
3. Lower insurance rates
Expect the cost of insuring a used car to be lower, generally, than a new car.
Browse Express Auto Auction's inventory of used cars today!
4. Lower taxes and fees
Similar to insurance rates, in most states, the taxes and fees that come with purchasing a used car are lower than new cars fees.
5. Certified pre-owned programs
A certified pre-owned program from an automaker provides additional warranties and other benefits for a used car that meets certain criteria.
6. Better quality
In the past, a used car may have fallen out of fashion quickly or been labeled unreliable. However, today's cars are built to last, and many used cars can even outlast their newer competitors.
We have online auto auctions every Wednesday and Saturday. See our auto auction calendar.
7. More variety
A lot more used cars than new ones. 🙂 When you buy a used car, you have a wider selection of models to choose from. This means it's easier to find the car that best fits your needs and budget.
8. Less anxiety
When you buy a new car, you may feel more pressure to keep it in perfect condition. With a used car, you can relax a bit more, knowing that the car has already had some wear and tear and is showing it. You might even relish it. 😎
9. Reduce the environmental impact
Buying a used car is a more sustainable option than buying a new car. There are a lot of used cars out there. This is because the production of new cars generates a significant amount of greenhouse gasses and other pollutants. What if we stopped making new cars for a while and just used used. There's a thought!
10. Better resale value
Since the depreciation has already occurred, a used car may hold its value better than a new car. This means that if you decide to sell the car in the future, you may be able to recoup more of your initial investment.
It's always a good idea to inspect a used car thoroughly before you buy. Bring a checklist.
Plus 1 more reason to buy used.
11. The memories
I remember when I was 18, driving through a grassy field encompassed by trees, meeting with friends for a midnight bonfire. I sat on the hood of my used 2000 Honda Civic with the girl I had a crush on for all 4 years of high school. Star gazing, music, s'mores, and last laughs with good friends. It was an incredible last summer home before moving away to college. I felt like I was on top of the world that night, and my dinged up used Civic made that happen.
We know it's boring, but our terms and conditions will answer many of your questions. If it doesn't, we have a FAQ.
And if that still doesn't answer your question, give us a call! 619–661-1918.
See ya soon! 😃