Buying a New Car Vs Used
Buying A New vs Used Car
Should I Buy a New or Used Car in San Diego?
Everyone loves that new car smell, but is it worth thousands of dollars?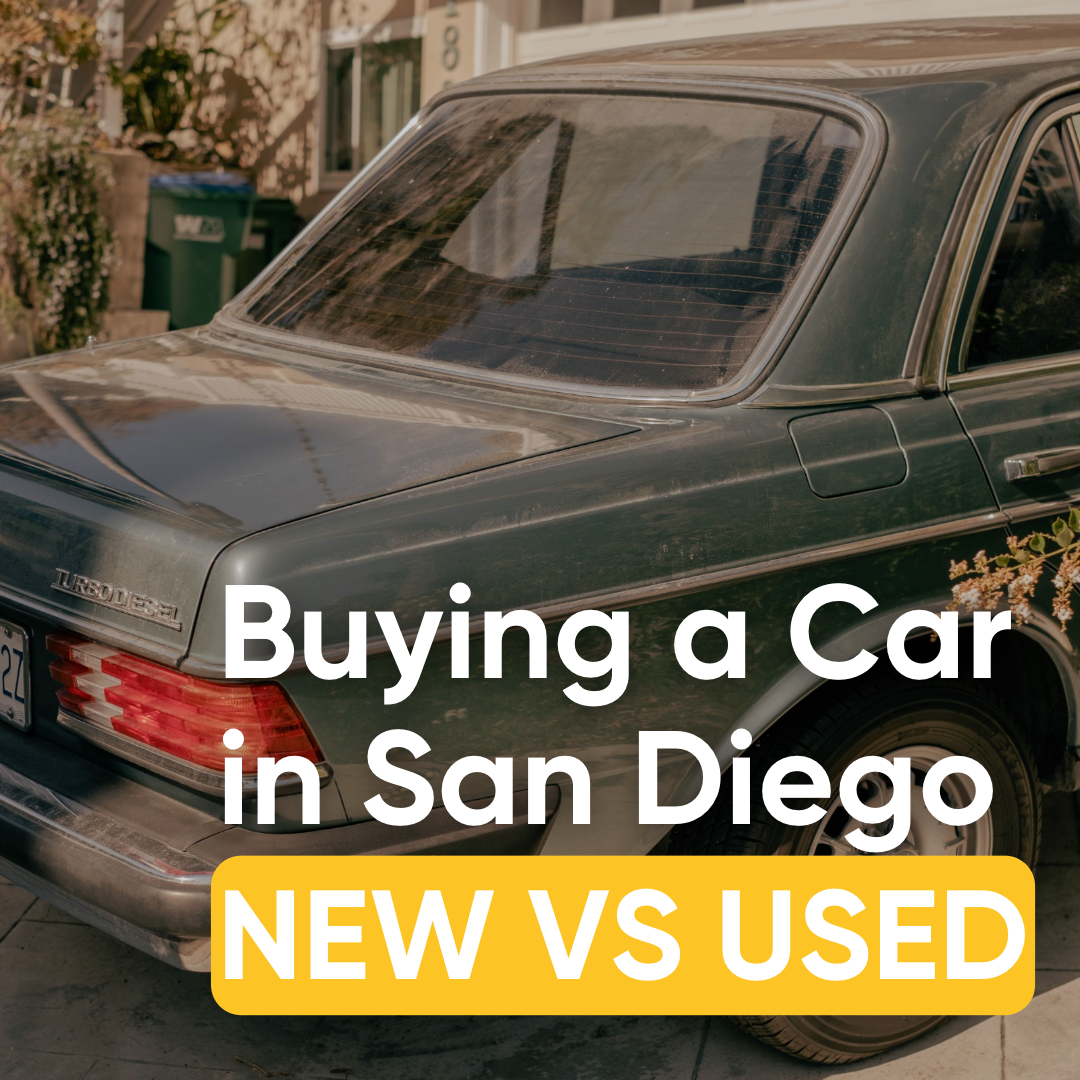 It's wise to ask when to buy new vs used cars. To understand whether you should buy used or new, consider these 5 financial benefits of buying a used car.
1. The Lower Average Cost of a Used Car
The most obvious benefit is the significant price difference. The Bureau of Labor Statistics has some record averages for new cars in the U.S. In 2023, the average topped $49,000. That's $49,000!
If that's your price range, then our humble inventory of great used cars here at Express Auto Auction is probably not what you're looking for.
At our lot, expect to pay WAY LESS than that. And when buying a used car vs. a new car in general, expect to pay far less, like 80% less or more, on average!
2. After Buying a Used Car, the Value Doesn't Plummet
You lose 10% of a new car's value the minute you drive it off the dealer's lot!
While the new car smell and the feel of a fresh engine may be satisfying for a couple of days, ask yourself how much it's worth. Yes, the feeling of owning a new car, the status (or perceived status), the social media pics, the warranty; there are perks, let's be honest.
However, used cars have already experienced their initial value depreciation and that value doesn't change when you buy it. Regular maintenance, the way you drive, any upgrades - you are more in the "driver's seat" (pun intended) of your car's value. That means you can more easily resell the car should the time arrive.
Besides, you can always buy a "New Car Smell" air freshener. 😄
By the way, did you know you can sell your car at auction? Here's how.
3. Lower Fees, Taxes, and Insurance Premiums
Buying a used car means lower purchasing fees, lower taxes, and, on average, lower insurance premiums.
So, not only will you save money during the initial purchase of a used car, but the savings will continue in the long run, especially if you purchase a reliable make and model. Used car buying is financially savvy.
4. Avoid Hidden Fees
Buying a new car almost guarantees hidden fees.
New car dealerships love to add meaningless fees that weren't in the commercials! When you buy used at Express Auto Auction, those fees are removed from the equation.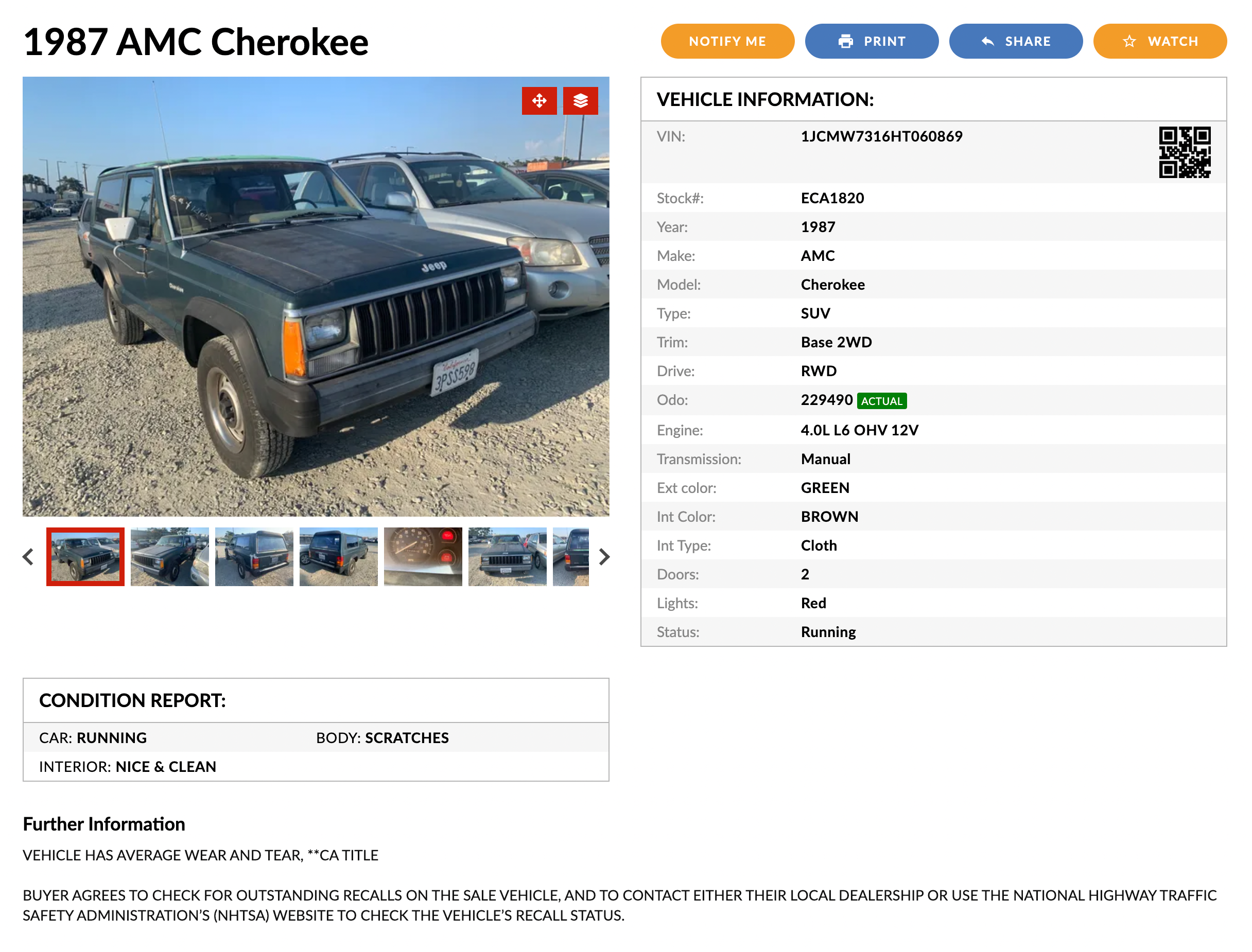 We list our fees and are happy to discuss through every detail of your purchase. Unfortunately, some vehicles do require minor to major work and purchasing these vehicles may be a gamble.
If you are not in a position to take these chances, please do not bid on any vehicle(s), we recommend going to an auto dealership that can offer guarantees and/or warranties. Happy bidding!
5. More Used Car Data Can Save You Money
We know used cars save you money. So what about an auto auction compared to private dealers or used car dealerships?
It can be risky buying a car from a private seller. You may not receive everything when it comes to a car's maintenance and driving history. How many owners, any wrecks, scheduled maintenance (was it done), changes made, etc.
Express Auto Auction in San Diego sells used cars that are in top condition or won't start and need someone to love them for what they still have to offer. We don't hide anything, we show you everything up front, because we believe you should get the value you pay for.
Browse our inventory to see car condition reports.
Of course, at a dealer, there isn't much data for a new car, which means you're buying based on hope that the new car will run… because it's new. You can still research and ask around, but every car has a lifespan, and even new cars, perhaps especially new cars, need to prove themselves.
And used car dealers are, well, it's hit or miss.
The bottom line is, you can save a lot of money and know what you are getting at an auto auction.
Make an account today and bid away! 👍