Buy a Car at Auction in California: How and Why?
How to Buy a Car at Auction in California
What is an Auto Auction?
Finding a good used car just right for you can be challenging. How do you know who to trust and what to trust.
An auto auction, like Express Auto Auction, features a large selection of used cars, most of them in great condition and at affordable prices.
If you haven't thought of an auto auction before and are in the market for a used car, then read on to learn about how auto auctions work.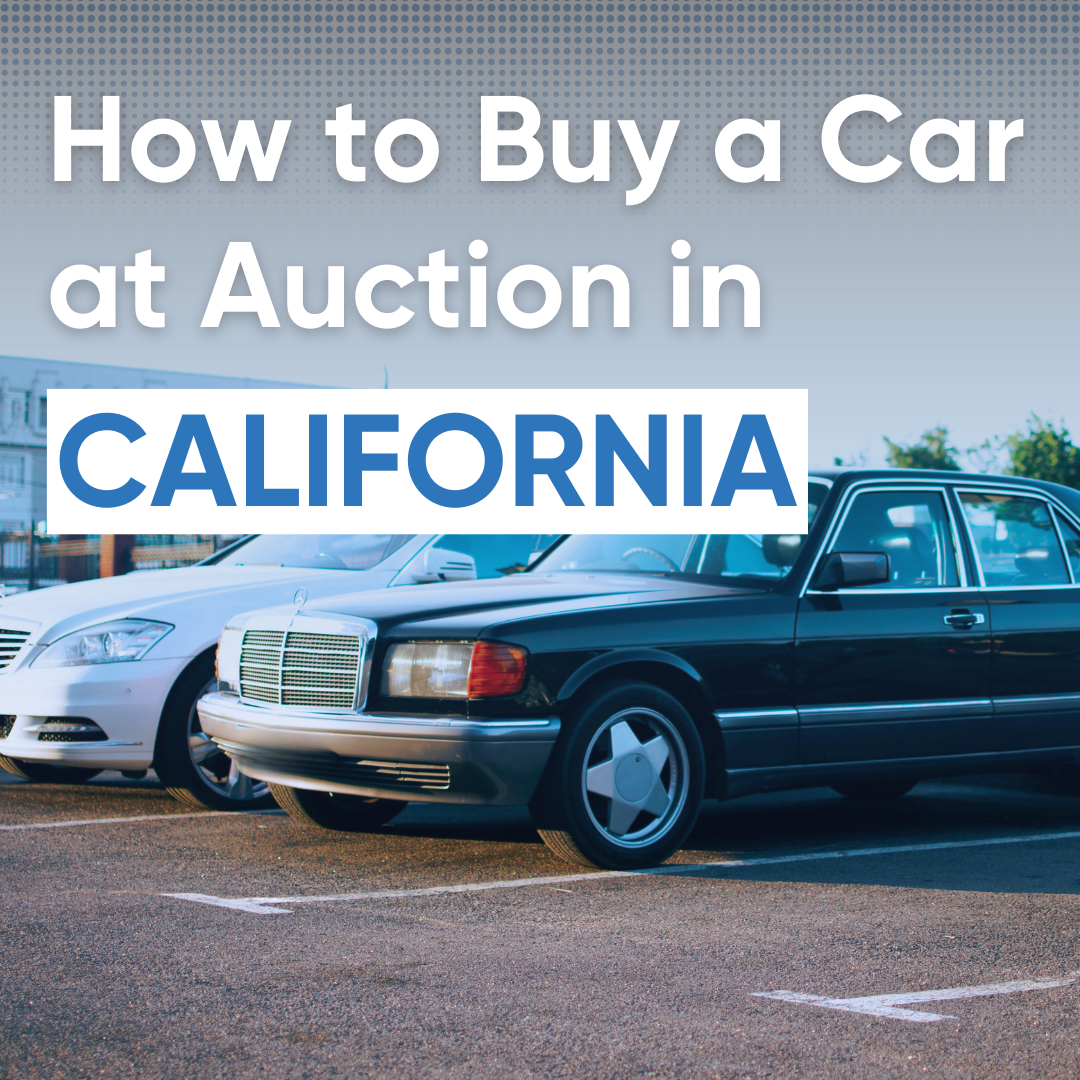 Buying cars at auctions works just like most auctions; bidders compete for a vehicle until one bidder remains. Many auto auctions are public, so anyone can come to the lot or bid online. Some auctions are dealer-only auctions. That means that only licensed dealers, dismantlers, out-of-state automotive businesses, and vehicle exporters may bid.
Express Auto Auction is a public auction and publishes auctions ahead of time, including the day, time, and the inventory of available cars. Check out our auction calendar!
During your research, take the opportunity to check out cars up for auction.
Where do Auction Cars Come From?
Many auctions, like Express Auto Auction, get their vehicles from charitable donations. Sometimes dealers sell new cars that were damaged by weather or that sat on the lot too long. Sometimes the car is a trade-in.
Some cars at auction are from rental fleets, retired because of age or high mileage. Other cars at auction are repossessed by a bank because of missed payments, for example, and sold to the auction.
Wherever they come from, expect to get a great deal on a used car at an auction. Explore our inventory of vehicles.
How Does an Auto Auction Work?
Browse listed vehicles. This saves you time when you bid online or show up at the event.

If you're attending the auction in-person, arrive early. Take a close look at the car or truck you want to buy. "Kick the tires". Start the engine, look for water damage, and pop the hood. You might even want to take the car for a test drive.

Well before auction day, know how much money you are willing to spend. Budget is important, so be prepared to lose a bid when the price goes too high! It's not a bad idea to check

Kelley Blue Book

's information on the vehicle you want.

Once bidding begins on your target vehicle, look for the "ring man" if you're attending an auction event. A ring man is responsible for knowing who is bidding. Pay attention to the current bid and ask questions.

If you win, congratulations! There will be auction fees, so don't be surprised by them. There's also the cost of delivering your vehicle.
If you have more questions, visit our FAQ.
In-Person vs Online Auto Auctions
So, which is better, attending the auction event yourself, or bidding online? Each is a unique and fun experience.
An in-person auction can mean good food, entertainment, and the pleasure of meeting fellow car enthusiasts or fellow buyers like yourself. Events can be attended by hundreds if not thousands, so if you don't like crowds, you might want to pass.
Some auctions can feel very much like a fair. You'll have fun looking at cars, networking, and learning a few things. Dress comfortably and wear good shoes because you'll likely be on your feet awhile, since not every auction has plenty of seating.
Online bidding is straightforward. You log on to bid, pull up your target vehicle and place your bids as necessary. Bidding from the comfort of your own space comes with a lot of benefits, including avoiding the heat or rain, and crowds.
But you don't have the chance to sit in the vehicle or test drive it. You'll only have pictures and description to go on. However, you may find online bidding less competitive.
Do I Need a License To Buy a Car at Auction in California?
To complete a sale, the previous owner of the car must provide you with the vehicle's title, and you must sign it at the DMV.
Tips for Buying a Car at Auction
If you want a leg up on the competition when buying a car at auction, here are some tips.
Do your homework! Sometimes people rush into bidding. Let's be honest, we can get excited quickly about a make and model, low mileage, and even color.

Your dream car that you could never afford until now might be staring back at you. Cars are often sold "as-is", and might need minor to major work, so be careful.

Most cars are drivable, but issues may be lurking, so inspect and be as sure as you can. If you can't take chances, go to a dealer with a warranty.

Plan. As we've said before, choose your target, set a budget, show up early, and be prepared for a win or a loss.
Ensure you have your paperwork and finances in order. Many auctions, including Express Auto Auction, give you a limited time to complete your payment before forfeiting your deposit. Read through our

Terms and Conditions

.
Why Buy from Express Auto Auction?
You've made your decision to bid at an auction! We're as excited as you are.
Check out an auction's reviews. Look for the volume of reviews and the recency of those reviews. Express Auto Auction is known for its quality customer service, convenient locations in San Diego and Vista, years of experience, easy online bidding platform, and work to support charities, such as our partnership with CARS.