Can You Buy a Used Car with a Credit Card?
Can You Buy a Used Car with a Credit Card in California?
Here's What You Need to Know
What's your credit score? The average in California is 680. Purchasing a used car with a credit card might be an open and shut case for some, especially if you own a card with a hefty credit limit. 💳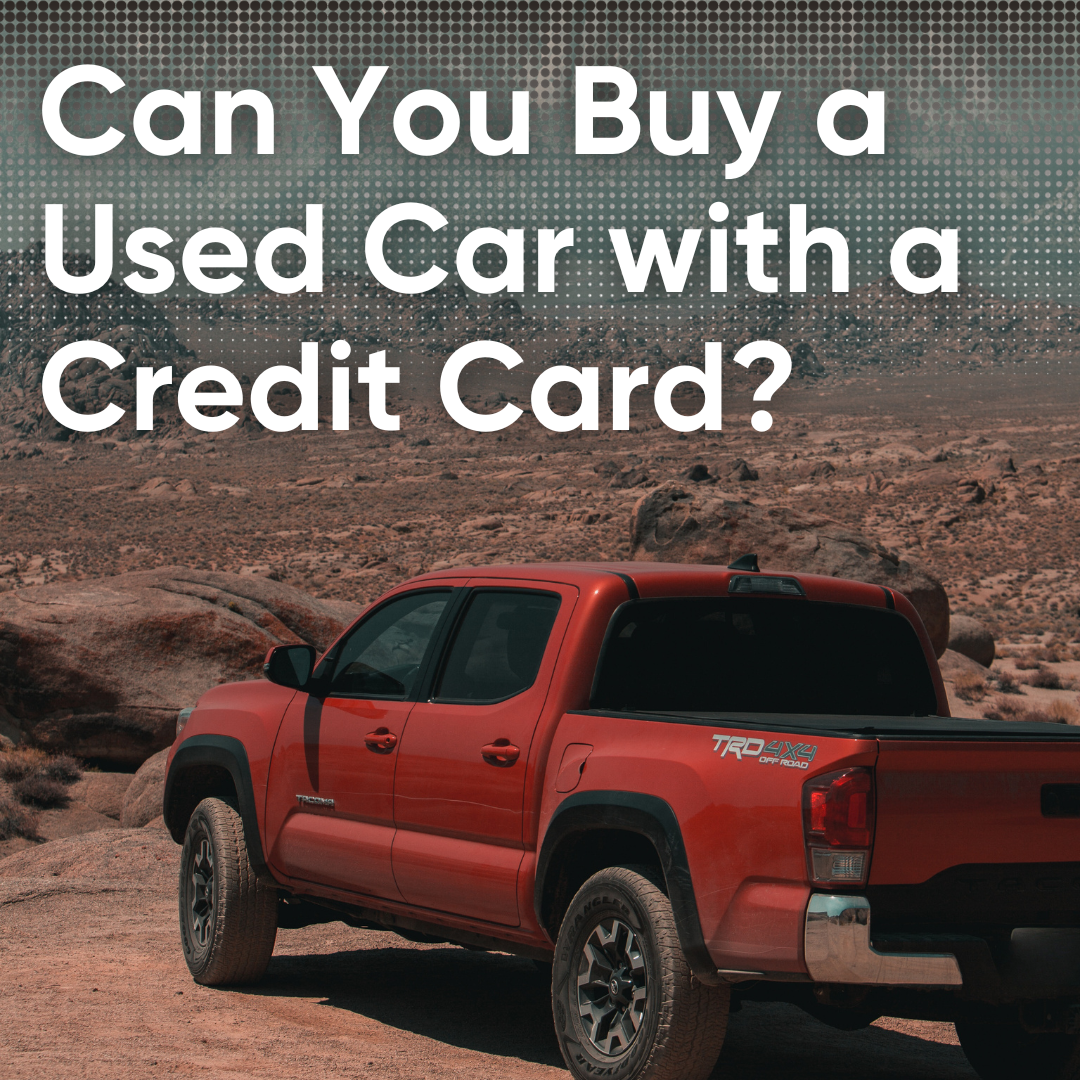 But… before you swipe for that dreamy 2009 Honda Civic with only 120,000 miles, consider the pros and cons of credit cards.
Pros and Cons of Credit Cards
Credit Card Pros: 🙂
Convenience:

Buying a car with a credit card is undeniably convenient. It's a quick and straightforward transaction, saving you time and the hassle of arranging for financing through a bank or credit union.

Potential Rewards:

Many credit cards offer rewards programs, such as cashback or travel miles. Using your card for a car purchase would definitely provide perks.

Consumer Protection:

Credit card purchases often come with built-in consumer protection, such as extended warranties or purchase protection. This can provide peace of mind when buying a used car, especially when older cars are often a higher risk purchase due to needed or unexpected maintenance.
Is Express Auto Auction a good deal? 🤑
Credit Card Cons: 😞
Credit Limit:

The biggest limitation when buying a car with a credit card is your credit limit. Most cars, even used ones, cost significantly more than the average credit limit, which is in

the range of $4-10,000 per card

, and

Americans have an average of 3 credit cards

. You might not be able to cover the full cost with your card alone. And, buying a $4,000 used car when your limit is $6,000 is not the best… practice. High credit utilization can

negatively affect your credit score

. You want to keep your utilization under 10%.

Interest Rates:

🚨 This is a very important consideration, especially if you plan to pay off your car over time. Credit cards typically have high-interest rates compared to car loans. You can

easily check average credit card interest rates

as they change all the time. Carrying a large balance on your card can result in substantial interest charges if you can't pay it off quickly. 😬

Car Dealers:

Not all car dealerships (or auto auctions) accept credit cards for vehicle purchases. It's essential to check with the dealer beforehand to confirm their payment options.
And here's where we should state plainly that Express Auto Auction does not accept credit cards at this time.
Take a moment to look at our auction inventory. Express has hundreds of used cars, and we know at least one will meet your needs. Plus, it's such a good price! 🚗
Buying a Car with a Credit Card
Payment Process:

If you plan to use a credit card for a car purchase, discuss the payment process with the dealer. Some may require you to pay a portion of the purchase price with another method, such as a cashier's check or wire transfer.

Credit Card Fees:

Be aware of any credit card transaction fees. Some dealerships may pass these fees onto you, reducing the benefits of using a card.

Credit Score Impact:

Large credit card transactions can impact your credit utilization ratio, potentially affecting your credit score. Make sure you can manage the increased balance without harming your creditworthiness. Plus, if you refinance the credit card loan after using the card, that might also negatively impact your score.
Can you Buy a Car at Auction with a Credit Card?
As we stated, not at Express Auto Auction. Whichever auto auction you are browsing, look carefully at accepted payments. And please weigh the pros and cons of a credit card before you use it on a car. You can see more Express Auto Auction FAQs here.
Ultimately, the decision should align with your financial situation and goals, ensuring that you can comfortably handle the purchase without straining your finances.
If you're not relying on a credit card for your used car purchase, then that's one more reason to check out Express Auto Auction's inventory of cars, trucks, motorcycles, and more! 🎉
P.S. Did we mention that we are one of Southern California's largest internet donation auctions, and that part of our sales support charities across the country through our partner, CARS?